SEPTEMBER 2, 2021 — The UTSA Academy of Distinguished Researchers has selected five senior faculty members for induction, its largest cohort to date since its inception in 2015. Representing four colleges across varied disciplines, they are David Akopian (electrical and computer engineering), Bridget Drinka (English), Krystel Castillo (mechanical engineering), Aimin Liu (chemistry) and Rogelio Sáenz (demography).
Sponsored by the UTSA Knowledge Enterprise, the academy honors and recognizes exceptional faculty who are accomplished scholars and who share the university's continuing commitment to research excellence. Through a rigorous nomination process, the academy selects members who foster the highest quality of research and scholarly activity.
---
"Their achievements are what attracts students to our institution; they want to be part of a dynamic research community."
---
---
Chaired by Hamid Beladi, the Janey S. Briscoe Endowed Chair in Business and professor of economics in the Alvarez College of Business, the academy is comprised of 20 faculty members, representing a variety of disciplines in the arts, humanities, social sciences, engineering, business and sciences.
"The UTSA Academy of Distinguished Researchers received the largest class of nominees from across our eight colleges this past year," Beladi explained. "We are inducting five outstanding faculty scholars from across the university in 2021. The Academy is dedicated to fostering a culture of exceptional research practices at UTSA and creating a collective of faculty advocates for research excellence who also serve as a resource for their colleagues."
"The research our faculty leads and executes is crucial to our reputation nationally and internationally," added Bernard Arulanandam, UTSA's vice president for research, economic development, and knowledge enterprise. "Their contributions are what fuels the knowledge enterprise. Their achievements are what attracts students to our institution; they want to be part of a dynamic research community."
An induction ceremony and luncheon will be held later this semester to honor the 2021 cohort and the 2020 inductees Robert Hard (anthropology) and Jenny Hsieh (biology).
Here's a closer look at the 2021 inductees:
David Akopian is a professor of electrical and computer engineering and most recently, associate dean of research for the College of Engineering (now the College of Engineering and Integrated Design). His research interests are in a broad area of communication and navigation systems, focusing on wireless sensing, communication, location technologies and mobile applications such as human-machine automated dialog systems and mobile health.
Akopian was inducted as a fellow of the National Academy of Inventors in 2016 and has over 30 patents. He is the founder and director of the UTSA Software Communications and Navigation Systems Laboratory. Since 2004, his lab has trained more than 100 students who have gone on to successful careers at a variety of companies, including Apple, Google, Samsung, Cisco Systems, Amazon, Intel and Verizon.
---
---
Bridget Drinka has been a professor of linguistics in the Department of English since 1991. She specializes in Indo-European and historical linguistics. Her research has focused on such issues as the sociolinguistic motivations for language change, the role of contact in linguistic innovation, and the importance of geographical contiguity in the diffusion of changes across the Indo-European languages. Drinka was also a faculty research fellow for UTSA Knowledge Enterprise, helping to launch the Academy Fellows Speaker Series.
Her greatest research achievement is her latest book, Language Contact in Europe: The Periphrastic Perfect through History (2017), published by Cambridge University Press. In 2019, the book was awarded the most prestigious book award in the field of linguistics, the Leonard Bloomfield Book Award, by the Linguistic Society of America. The book takes an in-depth and comprehensive look at the malleable construction, the "periphrastic perfect," as it spread across the map of Europe from its earliest attested usage in Ancient Greek to the modern European languages.
---
---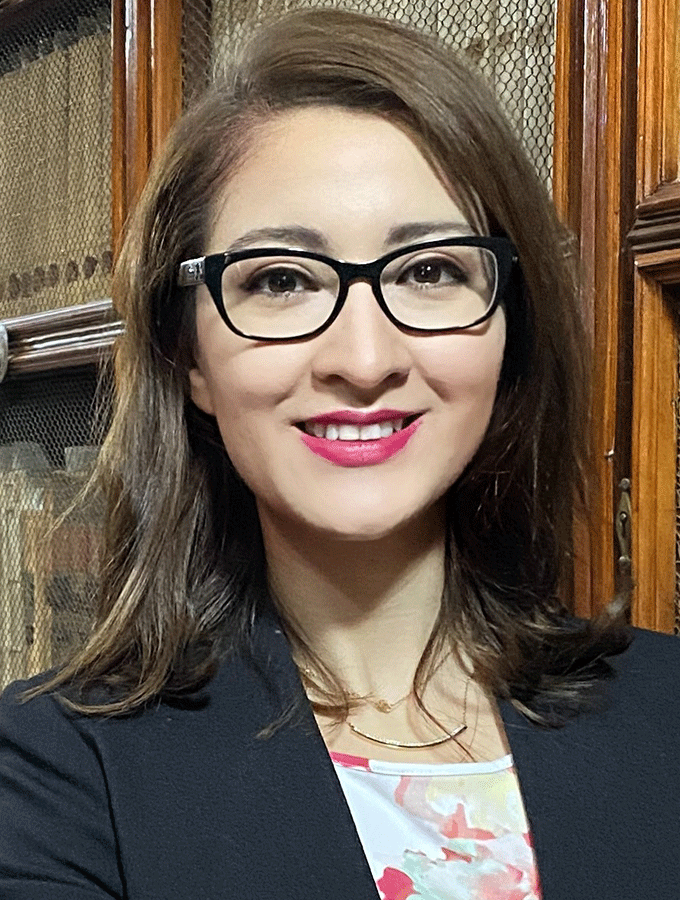 Krystel Castillo is the GreenStar Endowed Professor in Energy in the Department of Mechanical Engineering. She has led research efforts in energy and sustainability through the Texas Sustainable Energy Research Institute since 2017, including the strategic alliance and research portfolio of up to $50 million with CPS Energy, the largest municipally-owned electric and gas utility in the country.
Castillo has built a strong research group with expertise in the creation of optimization algorithms to solve large-scale instances of engineering systems, as well as big data analytics methods with applications to the engineering fields of clean energy, defense manufacturing and cybersecurity for manufacturing.  As part of the $111 million Cybersecurity Manufacturing Innovation Institute residing at UTSA, Castillo serves as its vice president for energy efficiency. She is mission-driven in contributing theoretical and pragmatic innovations to secure and sustain American leadership in global manufacturing competitiveness.
---
---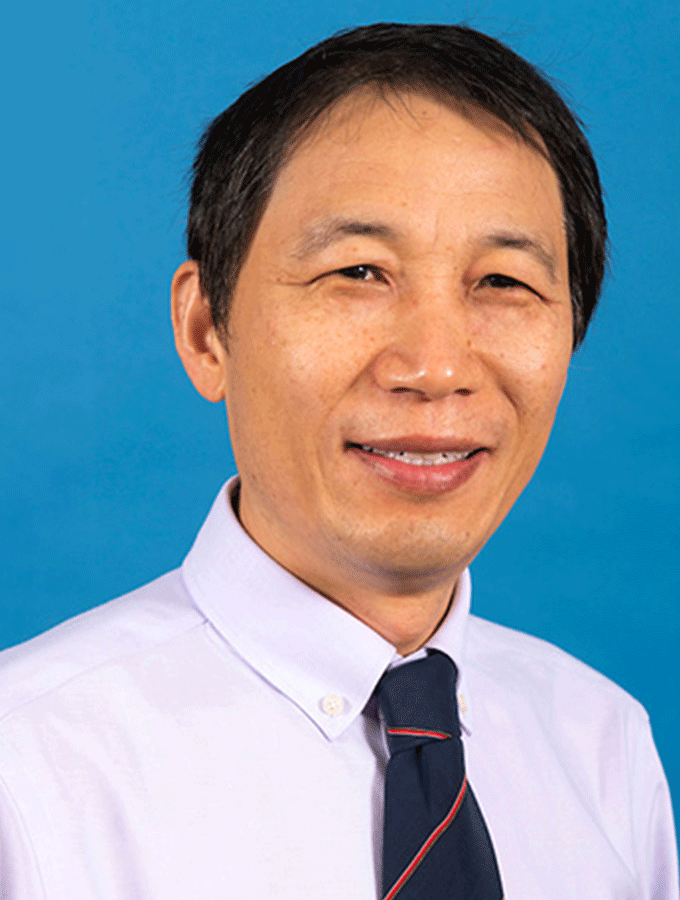 Aimin Liu is the Lutcher Brown Distinguished Chair in Biochemistry in the Department of Chemistry. His research group studies metalloprotein-based biological processes and mechanisms. His primary research interest is determining the chemical basis for the biological roles of metal ions and protein-based free radicals. His laboratory has well-recognized expertise in mechanistic enzymology, metalloprotein structure-function relationships, and free radicals processes involved in oxygen activation and electron/radical transfer processes in biology. His ongoing research projects span a broad range of topics involving amino acid metabolism, cofactor biogenesis via protein posttranslational modification, biosynthesis of novel antitumor products and antibiotics, and redox sensing and regulations.
Liu has contributed to the understanding of oxygen activation by metalloenzymes and protein-based free radicals in electron/radical transfer processes in biology. Over the years, he has made significant strides expanding the molecular basis of tryptophan and sulfur metabolism as well as enzymatic oxygenation chemistry. Some of those discoveries are conceptual contributions to bioinorganic chemistry, biochemistry, chemical biology and biophysical chemistry. His interdisciplinary and highly productive research program has been well-supported by both the National Institutes of Health and National Science Foundation.
---
---
Rogelio Sáenz, a sociologist and demographer, is a professor in the Department of Demography. His current research is calling attention to and tracking the impact of COVID-19 on the Latino population. He has been nationally recognized for his contribution to scholarship on Latinos and on social justice with an eye toward driving equity, justice and equal human rights for racially marginalized populations. Most recently, this includes collaborative research on a grant funded by the Department of Health and Human Services for strengthening health literacy and recovery from COVID-19 in San Antonio.
His book Latinos in the United States: Diversity and Change was a labor of love, with the goal to increase the visibility of Latinos in this country. It is one of the few written broadly with numerous topics related to Latinos and is popular with undergraduate classes across the country. Along with his former graduate student and now established scholar, Cristina Morales, they are working on the second edition of the book. Sáenz is the recipient of the 2021 American Sociological Association Cox-Johnson-Frazier Award and the 2020 Saber es Poder Academic Excellence Award from the University of Arizona's Department of Mexican American Studies.