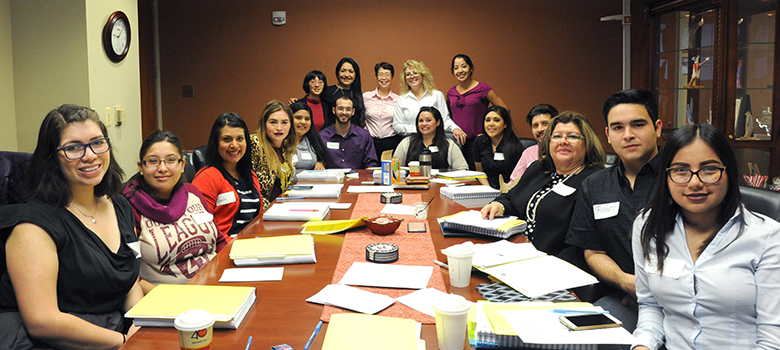 Researchers from four different universities, including The University of Texas at San Antonio (UTSA), recently launched an international pilot program to help lower the rate of childhood obesity in Texas and Mexico.
Dr. Meizi He and Erica Sosa, professors of kinesiology, health and nutrition in the UTSA College of Education and Human Development, are working with a group of health researchers led by Yolanda Flores-Peña from Nuevo León, Tamaulipas, and Zacatecas, Mexico to launch the Healthy Change program, a pilot program designed to educate Hispanic mothers about childhood obesity prevention.
"Childhood obesity is a major public health concern and is disproportionately affecting Hispanic children in the United States and Mexico," said Dr. He. "Mothers are the key influencers to their children's healthy growth."
The international team of researchers has already begun working with two head start centers in San Antonio and with childcare facilities in northern Mexico to implement the intervention program. The findings from their pilot study will be used to refine and further develop the Healthy Change program.
"From a health promotion standpoint, obesity prevention actions will not occur if mothers do not perceive their child's obesity as being a problem," said Sosa. "We hope the Healthy Change Program will positively influence the mothers' perception of their child's health."
Other team members include Velia M. Cárdenas-Villarreal from the Universidad Autónoma de Nuevo León, Hermelinda Ávila Alpirez from the Universidad Autónoma de Tamaulipas, and Perla María Trejo Ortiz and Roxana Araujo Espino from the Universidad Autónoma de Zacatecas.
The program is funded by grants through the National Council for Science and Technology (CONACYT) and Institute of Nutrition and Health Kellogg's (INSK) in Mexico.
Source: Jo Ann Jones, COEHD
Save