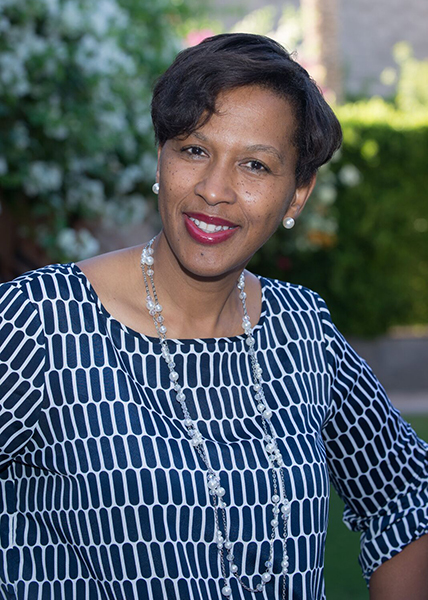 Renee Forney
Senior Director of Azure Hardware Systems & Infrastructure at Microsoft
Renee is a seasoned cybersecurity thought leader recognized for her profound understanding of how to leverage government, academia and private industry partnerships to drive cybersecurity policies and solutions.
Her career accomplishments are branded by a pioneering spirit and commitment to transforming foundational programs into future threat intelligence and risk management strategies. Above all else, Renee is passionate about building tomorrow's cybersecurity workforce today. She currently serves as Capital One's Senior Director of Cyber Assurance and is responsible for Multifactor Authentication, PCI and Third-Party Risk Management.
Renee's ability to engage a wide range of technical and business stakeholders started with an early mastery of technical principles that proved essential to her success as Senior Security Analyst for Telos and Division Program Manager for Unisys, a Fortune 500 prime contractor. Opting for a career in federal service, Renee went on to lead digital information efforts for the 2008 U.S. Presidential Transition Team at GSA before advancing to the role of Executive Director for the Cyber Skills Management Support Initiative at the Department of Homeland Security. There, she nurtured critical relationships among DHS leaders and external stakeholders such as the White House National Security Council and served as the cyber workforce subject matter expert to OPM senior leadership in the development of the Federal Cyber Workforce Strategy.
Prior to leaving federal service, as the Deputy CIO for Cyber Security and Enterprise Operations, Renee led the effort to establish the Department of Energy's Enterprise-wide Distributed Cyber Risk Management Framework and provided executive-level guidance the White House's Comprehensive National CyberSecurity Initiative, Cybersecurity National Action Plan and the Defense Industrial Base.
Renee has been honored with the SC Magazine's 2016 Women of Influence award and ACT-IAC's Igniting Innovation award. She is a featured guest speaker at events such as the RSA Conference, the Black Enterprise TechConneXt Tech Summit, and the National Conference of Minority Cybersecurity Professionals. She has served on the NIST National Initiative for Cybersecurity Education (NICE) Federal Working Group, the (ISC)2 North American Advisory Council and the Executive Women's Forum Board of Advisors. She also currently serves on the Research External Advisory Council for the University of Texas, San Antonio, the I3P for George Washington University and the Kogod CyberSecurity Governance Center for American University. She is a guest lecturer and published author on cybersecurity workforce issues and other topics and has briefed members of Congress and staff regarding minority underrepresentation in cybersecurity.
Renee holds a B.S. in Computer Information Systems from DeVry University, M.S. in Engineering Management from George Washington University, and honorary Doctorate Degree of Science and Technology from Champlain College. She is a Certified Information System Security Professional (CISSP), Shared Assessments Certified Third Party Risk Professional (CTPRP), and has held the Project Management Professional (PMP) certification.