Our Mission
The Laboratory Animal Resources Center is committed to providing UTSA faculty, staff and students with high quality, cost-effective research animal resources. LARC provides veterinary and personnel training and expertise in laboratory animal technology and medicine. LARC is dedicated to support the University's research and teaching goals, to promote and assure humane care and use of animals through compliance with the Animal Welfare Act, Office of Laboratory Animal Welfare, AAALAC International and University policies for the humane care and use of animals.
Our Philosophy
Our primary concern is the welfare of the animals used in the facility. We maintain vigilance in ensuring that the animals experience proper care and handling with minimal discomfort or pain, as well as live in an enriched environment.
Our Director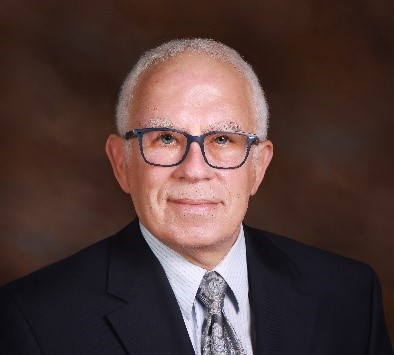 Dr. Perret-Gentil is the University Veterinarian and Director of the Laboratory Animal Resource Center (LARC) at the University of Texas at San Antonio (UTSA). His academic background includes a degree in Animal Science (1979), a doctorate in Veterinary Medicine (1987), a residency (1998), a master's degree in Comparative Medicine and Experimental Surgery (1999), and a post-doctorate in minimally invasive surgery (1999). He has been employed by the U.S. Army, Ethicon Endo-Surgery, Merck, University of Florida and Texas Tech HSC.
To date (August 2023), Dr. Perret-Gentil has published or contributed to 67 papers, articles, abstracts and book chapters. He has delivered 494 special presentations at various academic and research institutions, in national and international forums.
He serves or has served as a consultant to 35 programs including governments, the biotechnology industry, and other institutions of higher education in the U.S. and abroad. He serves as a Specialist and Consultant for AAALAC International (having completed 48 AAALAC visits). Dr. Perret-Gentil has advised his institution as well as other institutions as a consultant on matters related to the care of laboratory animals and to obtain AAALAC accreditation in the U.S. and abroad. He has participated in the process and preparations of AAALAC in eight institutions as host having completed a total of 16 visits.