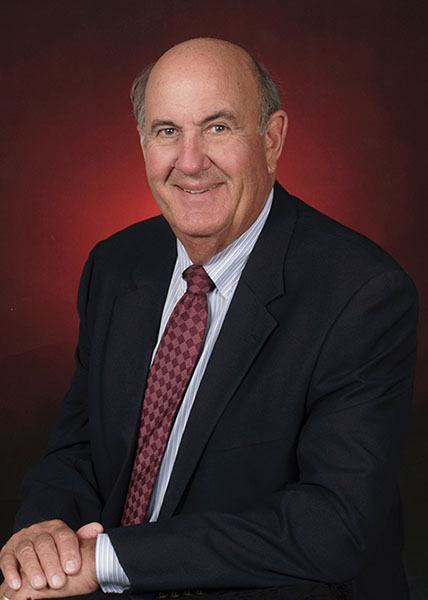 Jim Reed
Jim Reed is President of the San Antonio Medical Foundation since 1999. He holds a Bachelor of Arts Degree (Cum Laude) from Westminster College and graduated from the Executive Management Program at the University of Illinois. A former executive with Southwestern Bell Telephone and the American Heart Association.
Mr. Reed is very active in the San Antonio community, currently sitting on the Board of Directors for the Government Personnel Mutual Life Insurance Company and is a member of four development board of directors including UTSA, UT Health SA, University Health System and United Way of San Antonio & Bexar County.
Selected awards and honors include the San Antonio Business Journal Legacy Award; the San Antonian Award from the North San Antonio Chamber; Transportation Champion Award from the San Antonio Mobility Coalition; and the National Jewish Humanitarian Award from the National Jewish Center for Immunology & Respiratory Medicine.