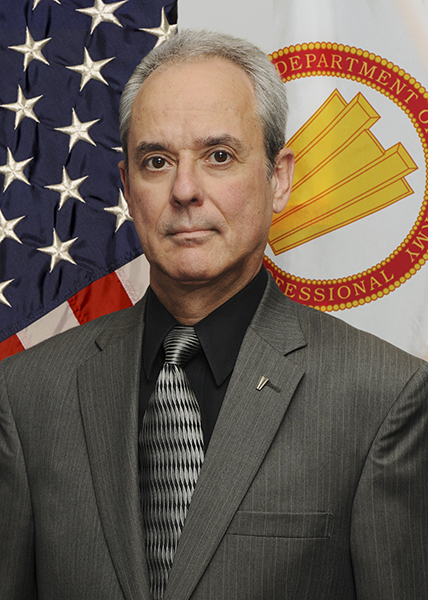 James J. Valdes, Ph.D.
MSI STEM R&D Consortium
Dr. Valdes, has 36 years of experience in defense research and development, 23 as the Army's Scientific Advisor for Biotechnology, a Senior Professional position. In this capacity, he was the senior biological scientist and advisor to the Command Group, U.S. Army Research Development and Engineering Command. He received his Ph.D. in neuroscience from Texas Christian University and was a post-doctoral fellow in neurotoxicology at The Johns Hopkins University. The author of more than 130 peer reviewed scientific papers, 40 Government technical reports, 7 patents, and more than 300 presentations at international scientific conferences, Dr. Valdes' current research interests include synthetic engineering biology and biotechnology.
Dr. Valdes organized and chaired two Keystone Symposia on Environmental Biotechnology, four International Conferences on Biosensors, and a NATO Advanced Research Workshop on Toxicogenomics and Proteomics. He served on numerous NATO, DOD, NIH, and academic committees and was a member of the Boards of Directors of the International Society for Environmental Biotechnology and the Advanced Science and Technology Adjudication Resource program, the latter developing science educational programs and certification for the Nation's senior judiciary. Dr. Valdes was a Technical Area Chief for the Army's SBIR program and led the development of the Tactical Garbage to Energy Refinery (TGER). He deployed to Iraq with two TGER prototypes for field testing and TGER is the only tactical waste-to-energy system to have been tested under austere operational combat conditions.
Dr. Valdes' awards include two Army R&D Achievement Awards, the Army Materiel Command Ten Best Personnel Award, the Baltimore Federal Executive Silver Award for Excellence in Federal Career, and two Bronze Medals for Best Paper at Army Science Conferences. He was twice awarded the Senior Executive Service Presidential Rank Award, which were presented by the Secretary of the Army and the Vice Chief of Army Staff on behalf of Presidents George W. Bush and, separately, Barack Obama. He was also awarded the Outstanding Service in the Army Senior Professional Service Award.
Dr. Valdes is adjunct Professor of Bioengineering at the University of Maryland and Affiliated Expert with The Lugar Center. He serves on the Board of Directors of the Northeast Maryland University Research Park, is Senior Fellow and advisor to the Minority Serving Institutions R&D Consortium and was twice named Distinguished Visiting Scientist for the Agency for Defense Development, Republic of Korea.